Wetland Drought Relief
In response to the extreme drought in California's Central Valley and the reduction in critical wetland habitat for Pacific Flyway shorebirds, waterfowl, and other wetland-dependent species, the California Department of Water Resources (DWR) provided $8 million to help increase the amount of available flooded habitat for migratory birds in the Sacramento Valley.
Private wetlands compose sixty-five percent of remnant wetland habitat in the Central Valley, making them important habitat strongholds. By supporting wetland owners to flood up dry wetlands in the winter, spring, and summer, private wetlands can help to meet habitat needs for many waterbird species. This is especially important during extended drought when there is far less flooded habitat across the Central Valley. 
Current drought conditions have reduced the availability of flooded habitats for waterfowl, shorebirds, and other wetland-dependent species that are severely impacted by the drought.
During the winter, spring and summer of 2022, support from DWR and the collaboration of multiple partners helped created over 55,000 acres of flooded waterbird habitat on rice fields and private wetlands throughout the Sacramento Valley. The California Rice Commission is leading this work with strong partnership from the following organization: Audubon California, California Waterfowl Association, California Department of Fish and Wildlife, Ducks Unlimited, Point Blue Conservation Science and The Nature Conservancy.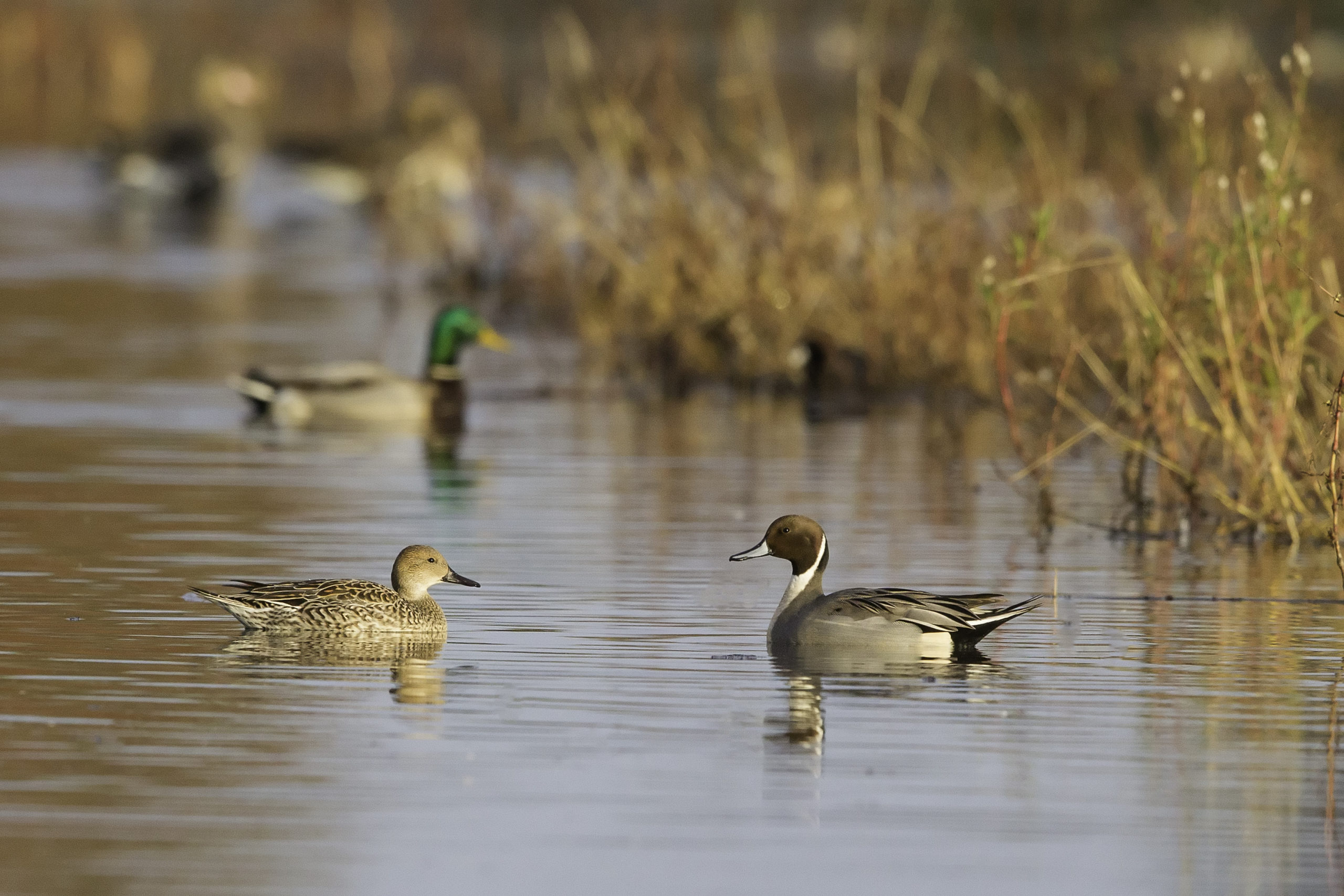 Application Period: September 7 – September  23, 2022

Landowners can enroll multiple wetland units/ponds

Payment Rate: $135/acre
Flooding Period: November 1 – January 31, 2023
Who is eligible:

Sacramento Valley wetlands >25 acres
Wetland owners with access to groundwater

Ineligible:

Wetlands within 5 miles of major airports, including Sacramento International and Beale Air Force Base
Groundwater pumping in heavily depleted groundwater areas
Wetland units less than 25 acres in size

Requirements:
Maintain enrolled wetland units will be fully flooded from November 1, 2022 through to January 31, 2023. Landowners must allow access for periodic compliance and may be required to send photo documentation of habitat conditions upon request
County Exclusion Area Maps
Contact Us
California Waterfowl Association 
Jason Coslovich
jcoslovich@calwaterfowl.org
(408) 644-3525
Ducks Unlimited 
Phelan McKinney
pmckinney@ducks.org
(916) 200-8796