Summer Wetlands Drought Relief
In response to the extreme drought in California's Central Valley and the reduction in critical wetland habitat for Pacific Flyway shorebirds, waterfowl, and other wetland-dependent species, the California Department of Water Resources (DWR) provided $8 million to help increase the amount of available flooded habitat for migratory birds in the Sacramento Valley.
Private wetlands compose sixty-five percent of remnant wetland habitat in the Central Valley, making them important habitat strongholds. By supporting wetland owners to flood up dry wetlands in the winter, spring, and summer, private wetlands can help to meet habitat needs for many waterbird species. This is especially important during extended drought when there is far less flooded habitat across the Central Valley. 
Current drought conditions have reduced summer flooding of semi-permanent wetlands. The availability of these flooded habitats in the summer provides essential resources to breeding waterfowl, shorebirds, and other wetland-dependent species that are severely impact by the drought.
This winter and spring, support from DWR and the collaboration of multiple partners helped created nearly 55,000 acres of flooded waterbird habitat on rice fields and private wetlands throughout the Sacramento Valley. The California Rice Commission is leading this work with strong partnership from the following organization: Audubon California, California Waterfowl Association, California Department of Fish and Wildlife, Ducks Unlimited, Point Blue Conservation Science and The Nature Conservancy.
This summer we will provide incentive payments for wetland owners to flood (or hold water from winter flooding) their wetlands to a depth of 12-24 inches — using surface or groundwater — beginning April 1, 2022, and maintaining flooding through July 15, 2022. Beginning July 15, wetland managers will leave boards in and rely on evaporation to draw down fields, providing vital habitat for migrating shorebirds.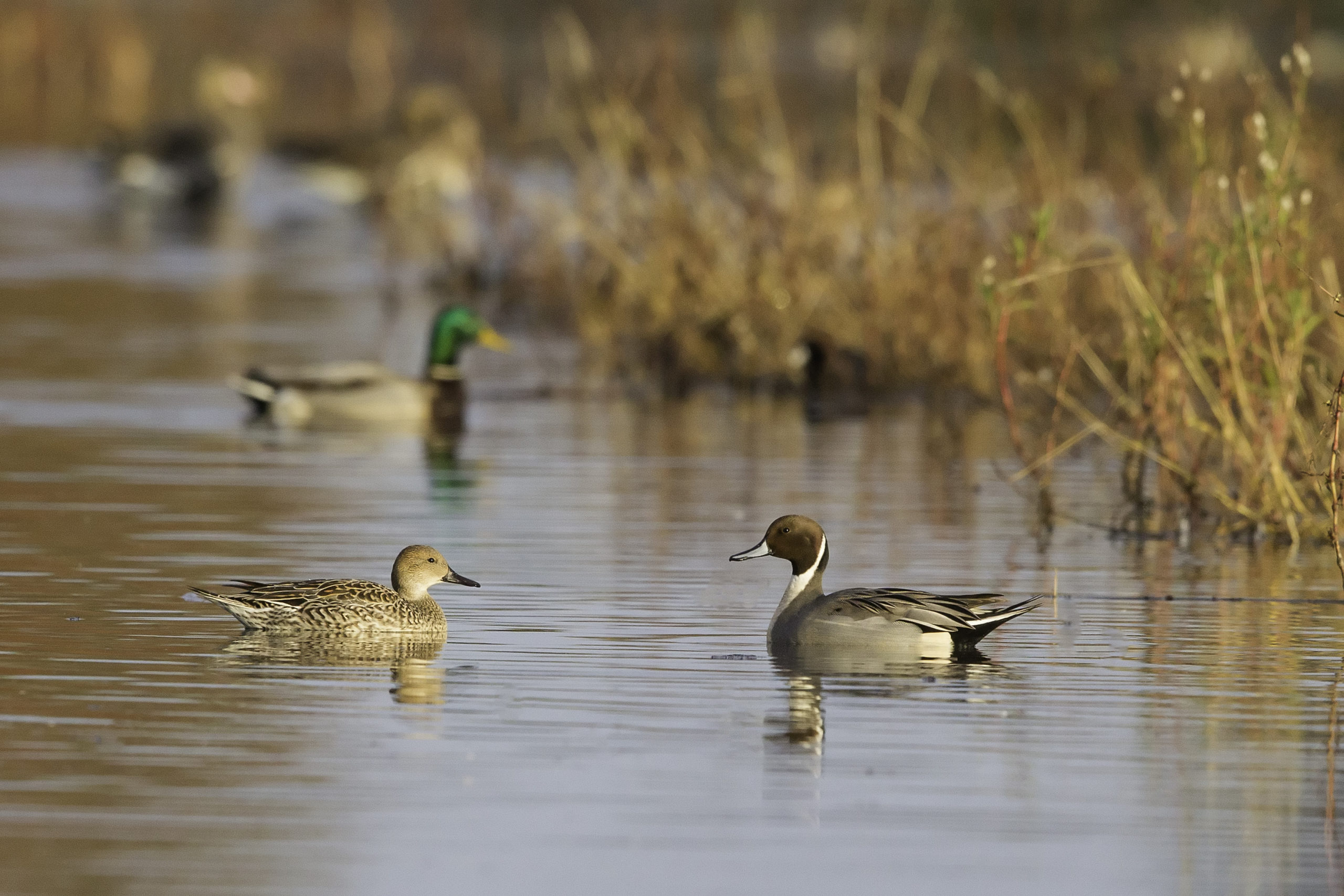 Application Period: March 7 – March 21, 2022

Landowners can enroll multiple wetland units/ponds

Flooding Period: April 1 – July 15, 2022, then evaporative drawdown
Who is eligible:

Sacramento Valley wetlands >25 acres
Wetland owners with access to groundwater and/or surface water

Ineligible:

Wetlands units enrolled in the Presley Program or that are currently receiving annual funding to manage summer wetlands
Wetlands within 5 miles of major airports, including Sacramento International and Beale Air Force Base
Groundwater pumping in heavily depleted groundwater areas
Wetland units less than 25 acres in size

Requirements:
Enrolled wetland units will be fully flooded (12-24 inches) on April 1, 2022 and held at constant depth until July 15. Beginning July 15 wetland managers will implement an evaporative drawdown, leaving boards in and relying on evaporation to draw down units.

Allow access for compliance and biological monitoring and send photo documentation of habitat conditions if needed

Ranking Criteria:
Applications will be ranked on flooding history, habitat quality, and total cost based on bid ($/acre)

Habitat quality: sparse to no vegetation coverage may rank higher
Bid competitiveness: the total amount requested (cost ($/acre))
Wetland size: larger wetland acreage will rank higher
County Exclusion Area Maps