Drought Relief for Wetlands
In response to the extreme drought in California's Central Valley and the expected reduction in critical wetland habitat for Pacific Flyway waterfowl and other waterbirds, the California Department of Water Resources (DWR) has made $2 million available this winter to private wetlands in the Sacramento Valley to increase the amount of available wintering  habitat for migratory birds. 
Several organizations including the California Rice Commission, Audubon California, California Waterfowl Association, Ducks Unlimited, the California Department of Fish and Wildlife, The Nature Conservancy, and Point Blue Conservation Science have teamed up to provide drought relief for wetlands and help offset the costs of flooding private wetlands with groundwater in winter 2021-2022.  
Current drought conditions have restricted surface water availability and we expect a substantial decline in flooded wetland acres provided by private landowners. This reduction in private wetland habitat coupled with a sharp decline in available post-harvest flooded rice habitat could severely limit resources available to migratory waterfowl and other waterbirds in the Central Valley. 
This funding opportunity recognizes that landowners with groundwater capabilities may rely more heavily on groundwater pumping than normal to flood and maintain wetland habitat. This opportunity seeks to provide additional wetland habitat for waterfowl and other waterbirds in the Sacramento Valley by helping to offset the costs of operating groundwater wells to winter flood private wetlands for migratory birds. In 'normal' years, private wetlands provide nearly 42,000 acres of winter habitat in the region. Millions of migratory waterbirds, including ducks, geese, and shorebirds rely on this habitat.
Given the significant need for habitat and the constrained time frame, this wetland funding opportunity will be rolled out on an expedited schedule.
Before draining your wetland next year, consider holding your water until April and being part of the Gradual Drawdown Program which pays private wetland owners to create shallow water habitat in April for migratory shorebirds and is compatible with this winter program. Details coming soon!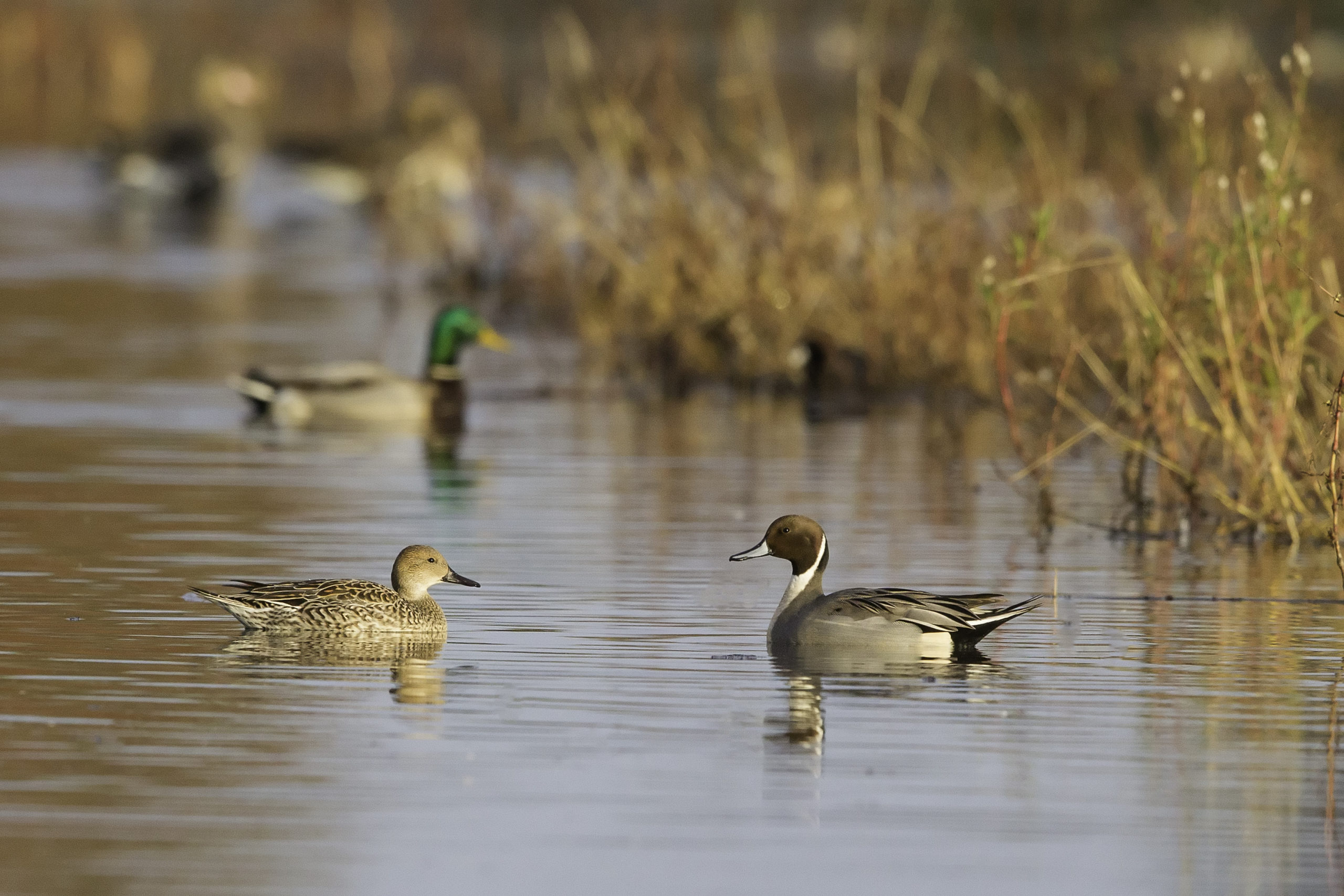 Application period opens: Monday, September 27, 2021

Application deadline: Monday, October 11, 2021

Who is eligible: 

Sacramento Valley wetlands only

Wetland owners with groundwater wells

Wetland owners with groundwater wells using district facilities to wheel the water

Wetland owners relying on district wells to provide them groundwater

Water districts applying on behalf of a wetland owner(s)

Participation in this program can be combined with participation in other wetland habitat management programs (e.g., Presley)

Commitments: 

Two Flooding options - Separate applications required for each flood option.
1) Flood & Maintain 2) Maintain Wetlands that were Previously Flooded Up. 

Timeframe: November 1, 2021 - January 31, 2022

Allow access for partners to conduct biological and compliance monitoring.

Water Source: Groundwater
Excluded Areas:

5 miles from Sacramento International and Beale airports

Heavily depleted groundwater areas

 Ranking Criteria:

Newly added acres will score higher than maintenance acres
Spring/summer irrigations will rank higher
Bid competitiveness
Proximity to public wetlands (NWR, WA), Closer is better
Proximity to river or major creek/tributary, Further is better
Proximity to low or dry municipal wells (see exclusion map below)
County Exclusion Area Maps