Drought Relief Waterbird Program
In response to extreme drought-related concerns in for Pacific Flyway waterbirds, the California rice industry has teamed up with the California Department of Water Resources (DWR) to fund a special $8 million Drought Relief Waterbird Program.
This program seeks to create waterbird habitat through the operation of groundwater wells to winter flood rice fields for migratory birds. In 'normal' years the rice industry provides roughly 270,000 acres of post-harvest flooded rice and 7-10 million migratory waterbirds have learned to rely on the surrogate wetland habitat these rice acres provide. Current drought conditions have restricted surface water use and we expect that without any additional programs there will only be 20% of normal flooded rice ares this year. In partnership with DWR we hope to help increase the amount of flooded acres for migratory waterbirds with this critical program. 
Given the significant need for habitat and the constrained timeframe this program will be rolled out on an expedited schedule in order to get contracts in place before growers have started their post-harvest straw management.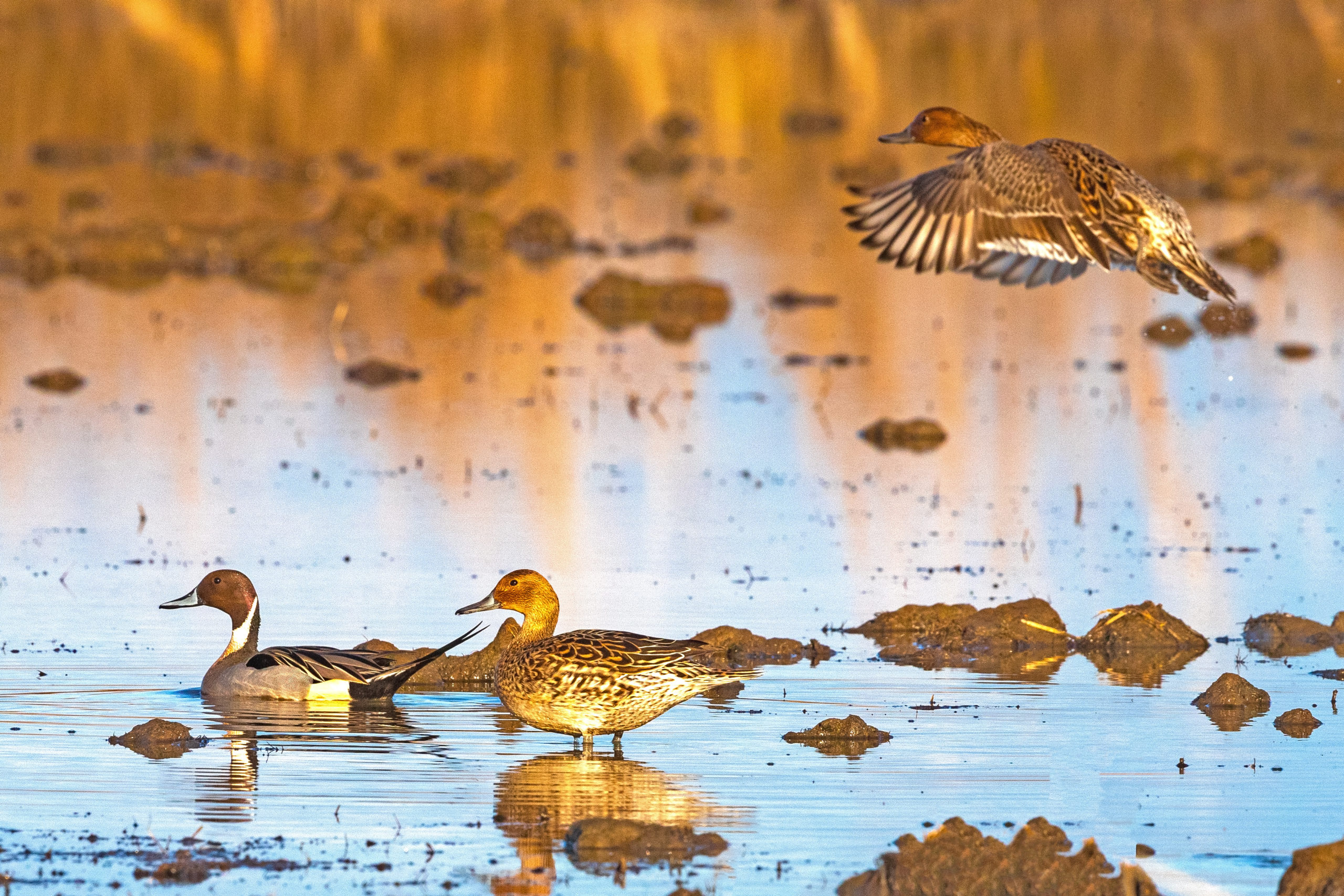 Enrollment opens: August 15, 2022
Deadline: Tuesday, September 6, 2022
Flooding Options and Payment Rates

Option 1: Flood and maintenance for 90 continuous days between October 15 and March 15. Payment rate will be $135/acre
Option 2: Flood-up and hold water with boards in for 30 days. Payment rate will be $80/acre

Flood Depth: 2 - 8 inches
Water Source: Groundwater only
Exclusion Zones:

5 miles from Sacramento Intl and Beale Airports
Heavily depleted groundwater areas
How Bid4Bids Can Help Other Organizations
The California Ricelands Waterbird Foundation is pleased to partner with organizations in the Sacramento Valley that are interested in deploying conservation programs through an auction system but are not set up to do so on their own. Thanks to significant funding through a Conservation Innovation Grant from the Natural Resources Conservation Service (NRCS) and strong partnership with The Nature Conservancy and their BirdReturns team we have built our Bid4Birds program and its adaptable reverse auction system.
Donations made to the Foundation
Many rice farmers in the Sacramento Valley of California use water to decompose their remaining rice straw after harvest. This post-harvest flooding creates over 300,000 acres of surrogate wetland habitat between October and February, the peak of migration season. While this flooding is key to the survival of millions of wintering waterbirds there are many species that migrate early or late and arrive in the Sacramento Valley to find little to no flooded habitat. By focusing on the shoulder season, both before and after the typical post-harvest flooding period, the Foundation can provide a critical source of flooded habitat when it is most scarce and therefore most needed. Furthermore, many of these shoulder season migrants are shorebirds which require shallower water than is typically provided during the normal post-harvest flooding periods.